10 Free Shopify apps you didn't know your store needed
If you're a Shopify merchant, you know how important it is to have the right tools to help you run and grow your business. One of the best things about Shopify is the wealth of apps available that can help you do everything from managing your inventory to tracking your analytics. However, many of these apps come with a cost, which can add up quickly.
That's why we've put together a list of the top 10 free apps for Shopify that can help you save money while still getting the functionality you need.
1. Offset: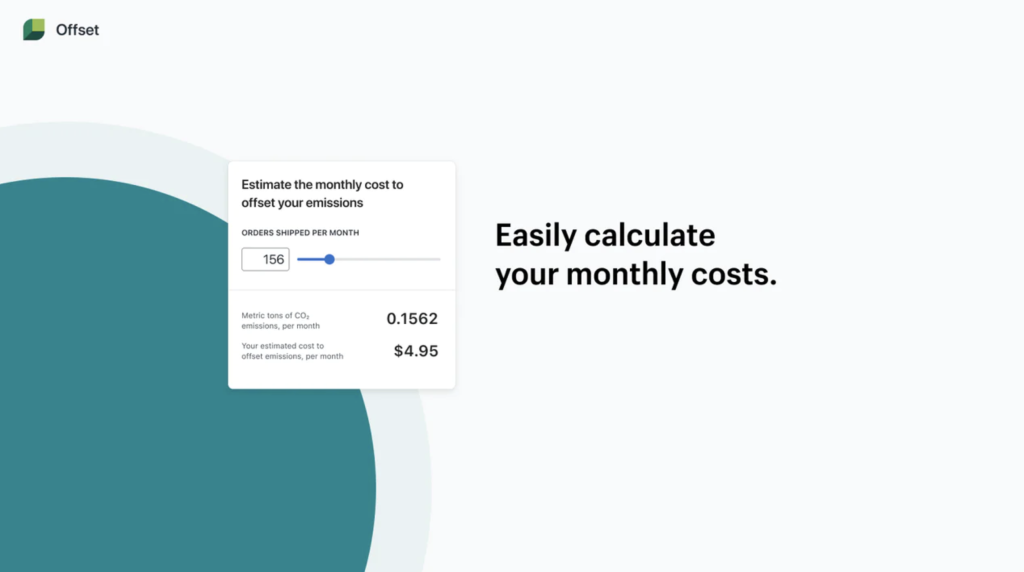 If you want to neutralize your shipping emissions that contribute to climate change, use Offset. Offset is a Shopify app that calculates the total emissions generated by your shipped orders.
That number becomes your Offset cost. The cost is typically low—a few cents per order—and your payment goes toward forest protection initiatives. Offset offers a dashboard where you can see your environmental impact, such as how many trees you've protected, and share those statistics with your customers.
2. Shopify Mail: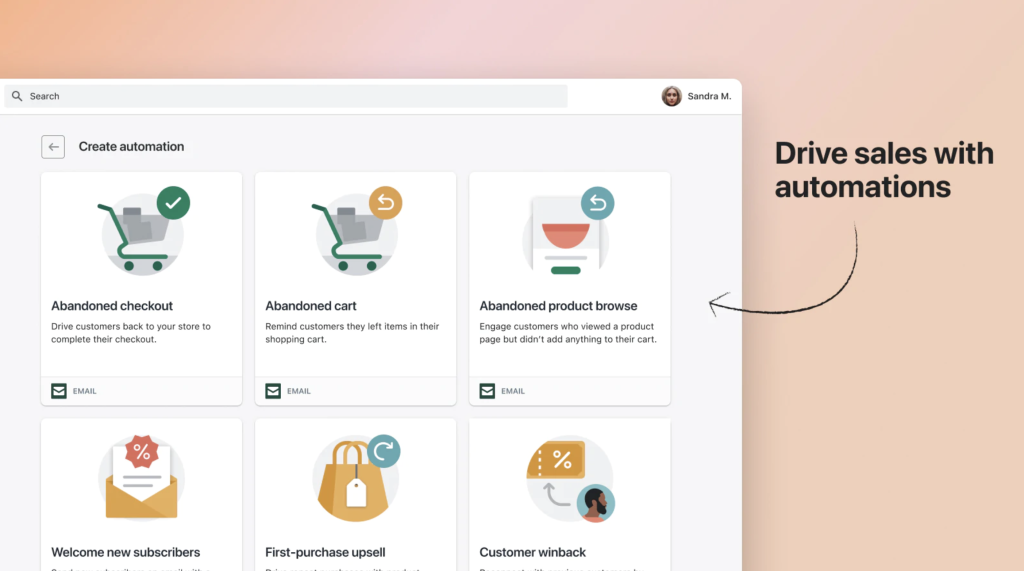 If you want to promote your business with email, Shopify Email is a great marketing app for building an email list and managing your campaigns.
With Shopify Email, you can send branded emails to subscribers from your Shopify admin dashboard in just a few clicks. The app has a variety of pre-made templates that pull your logo, product images, descriptions, and more from your store. You can also customize the text and buttons in minutes.
Simply import your contact lists into Shopify. Create and send your campaigns, then track results like opens, clicks, add to carts, and purchases to further optimize your customer acquisition and retention campaigns. You get 2,500 emails for free each month then pay only $1 for every 1,000 emails you send after that.
3. ReConvert: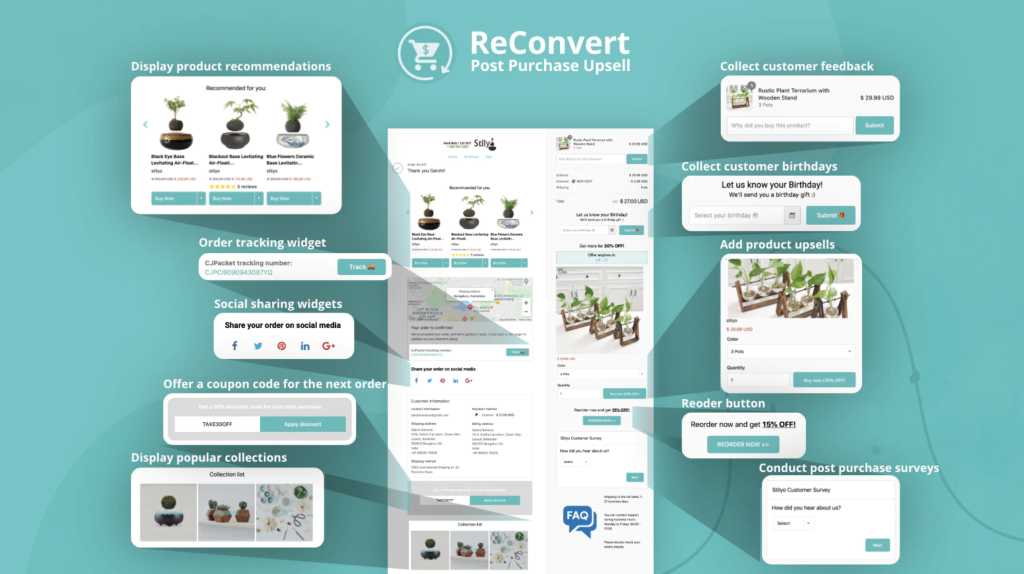 Upselling and cross-selling to your customers is a great way to increase cart size and average order value. With ReConvert, you can build a custom thank you page (aka order confirmation page) that turns new customers into repeat ones.
It allows you to customize your landing page with a drag-and-drop website builder and access features such as countdown timers, personalized recommendations, post-purchase surveys, and reorder buttons that help you automatically re-engage customers who just bought in your store.
4. BetterReplay: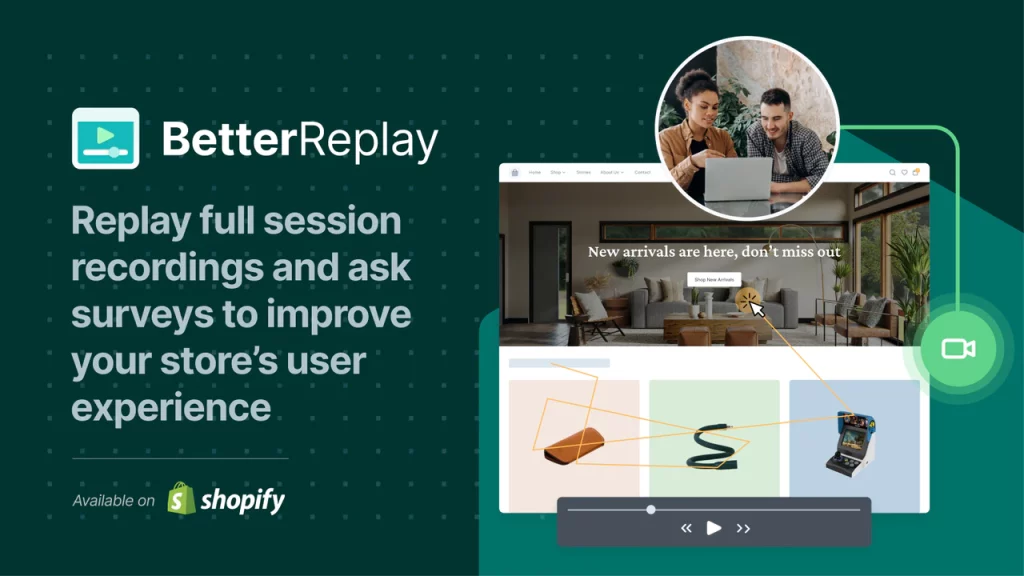 Ever wonder why shoppers don't convert on your website? BetterReplay provides live recordings of shoppers' sessions so you can see how people interact with your Shopify store and what items they look at.
With this information, you can see and fix where shoppers get stuck and evaluate new ideas to improve conversions and lower abandoned carts in your store.
The best part? The app is 100% free and records up to 5,000 sessions per month. No coding required.
5. Promo.com: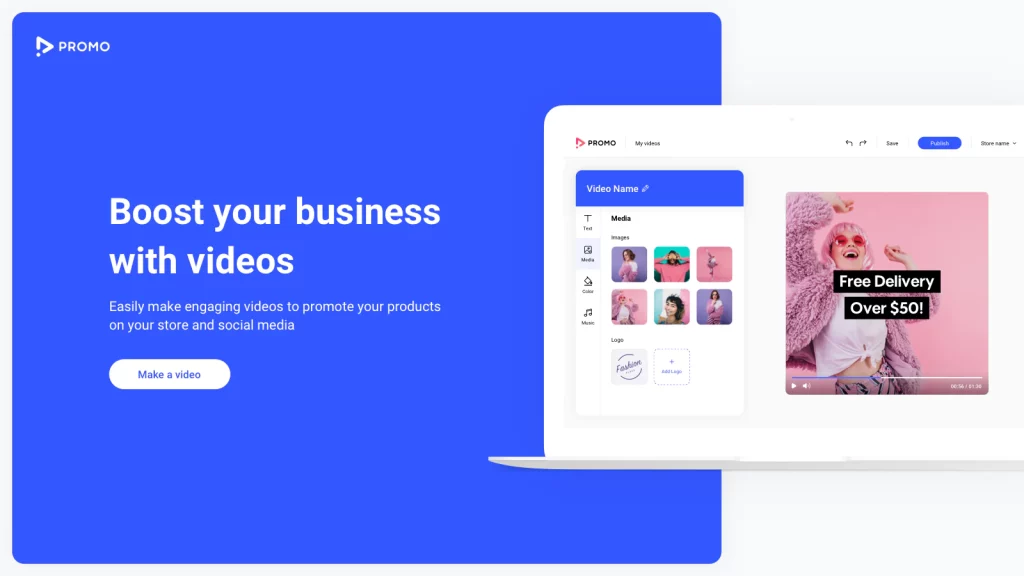 Promo.com is a free Shopify app that helps you create product videos that drive sales for your store. Video creation requires little to no effort on your part. You just have to choose the type of video you need and product you want to promote. Then, Promo.com will pull all existing images and video on your website to create a promotional video for your business.
6. ESC: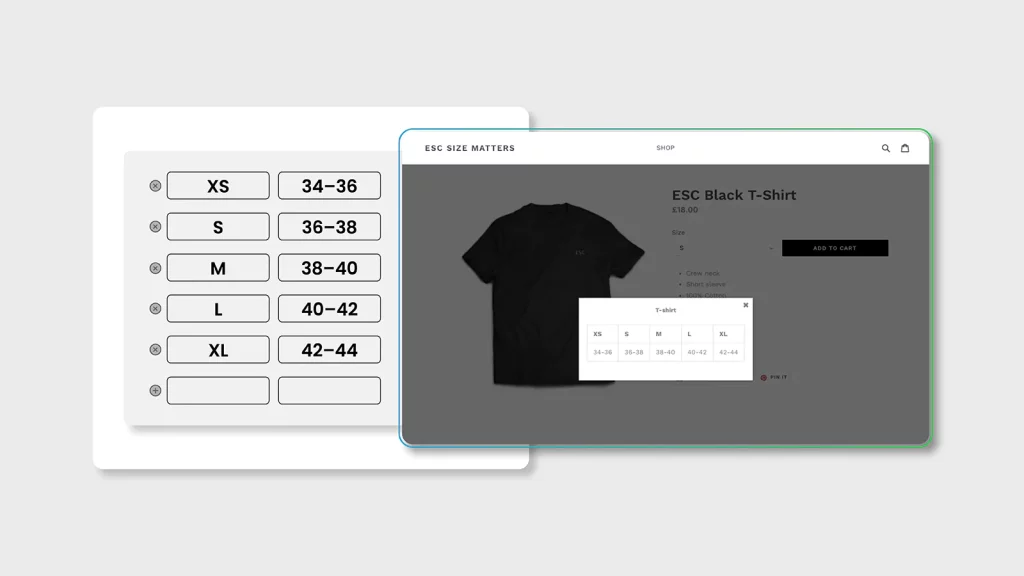 A must-have for any fashion brand is an easy-to-read size chart. Size guides empower customers to confidently make purchase decisions, helping to recover sales that may have otherwise been lost.
They also help reduce the number of returns and refunds, since sizing issues are less likely to occur when customers know exactly which size fits their needs.
ESC's size chart app helps merchants create size guides to match the look and feel of their store, and easily paste them into any page on their website.The app has a free plan that allows merchants to create up to 3 charts and a paid plan is available for merchants who need more.
7. Jebbit: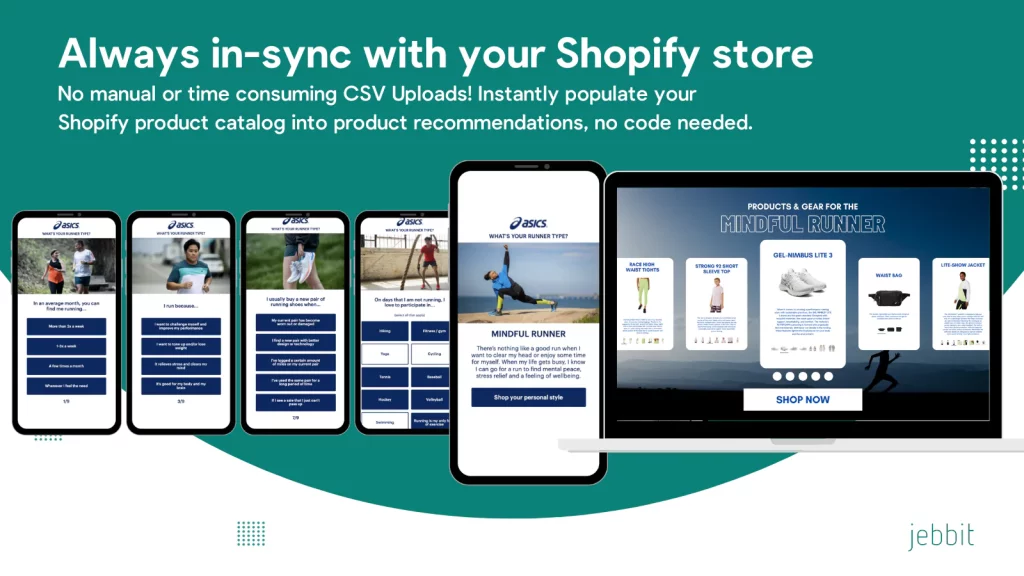 Jebbit helps you create beautiful quizzes that customers love to engage with. These match quizzes, also known as shoppable quizzes, can help people find the best fit products in your store to move them along the customer journey, increasing conversions and sales. You can build product match quizzes, personality quizzes, simple surveys, lead gen forms, and more.
Jebbit's visual builder lets you quickly map out and build these experiences. With no-code design elements and omnichannel distribution, you can meet customers where they shop and provide personalized product recommendations that drive sales for your Shopify store.
8. Fancy FAQ: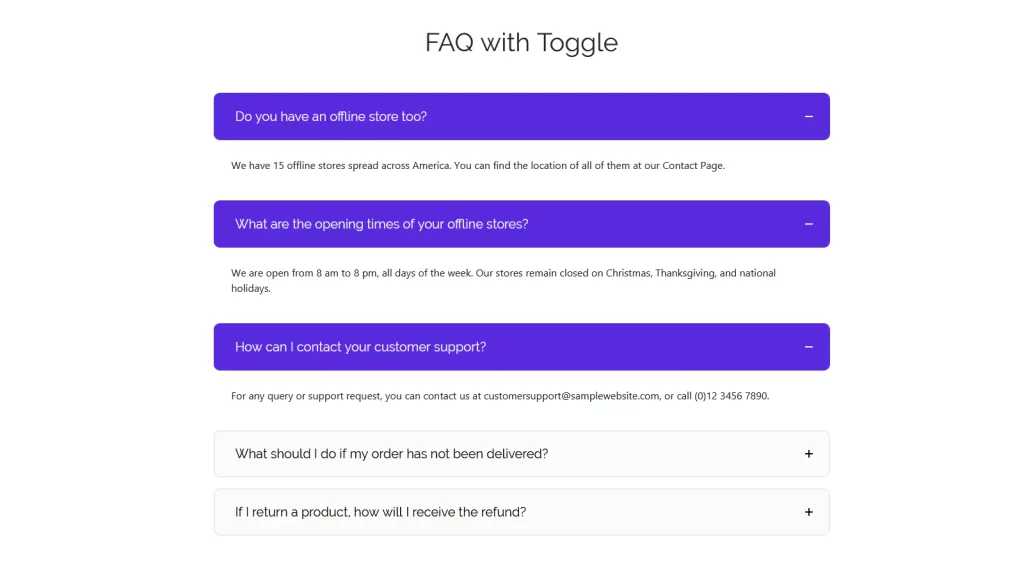 FAQ pages are key to creating a good customer experience in your store. They provide instant answers to common questions and clear up any hesitations they may have. Fancy FAQ makes it easy for you to build attractive, search-friendly FAQ pages into your pages so you can establish trust with shoppers and encourage them to make a purchase.
9. Paywhirl: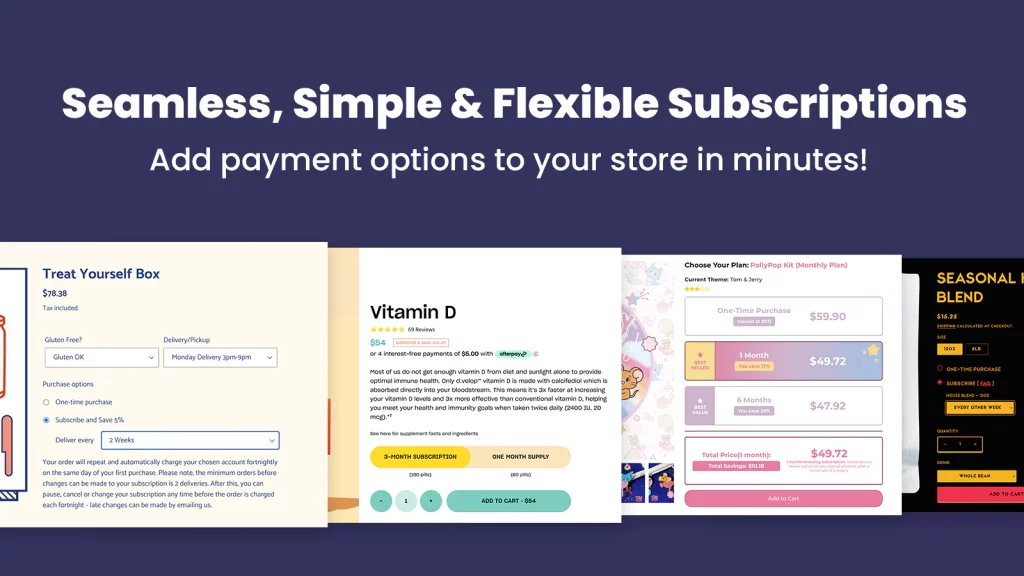 PayWhirl makes it easy to create, manage, and sell subscriptions through Shopify's native checkout. Customers can set up their own accounts, see their billing history, and make changes to their payment plans any time.
They can also add new payment methods and information associated with their subscription, all without contacting your support team.
10. Tipquick: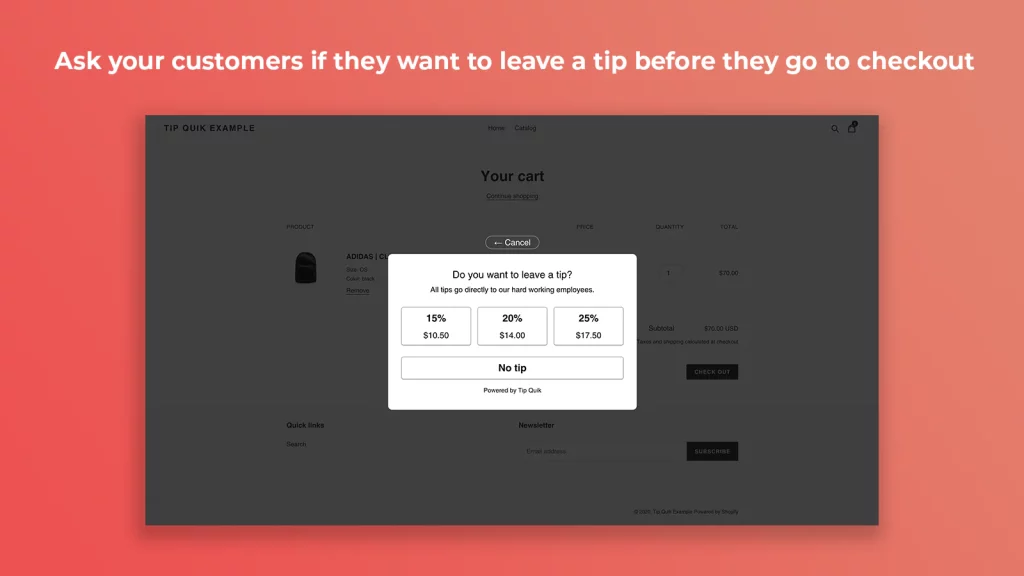 Want to make both your employees and customers happy? Tip Quik gives customers the option to add a tip for workers before checkout. You can design a custom pop-up using Tip Quik, then install the snippet on your checkout page in minutes.
Your employees will be happier with more cash in their pocket, and your customers will have the chance to express their gratitude—win-win for everyone.
Source: Shopify