Introducing HidePay for Shopify, say goodbye to irrelevant payment options and high costs
Shopify Merchants Can Now Hide Payment Methods with the Latest App – HidePay.
At Nextools we are more than happy to announce the release of a new app, HidePay, aimed at improving the checkout experience for merchants and customers alike.
The app allows merchants to hide certain payment methods based on geography, products, taxes, or a certain amount, reducing the risk of chargebacks, expensive shipping fees, and high taxes.
With HidePay, Shopify merchants can choose the best payment methods for their customers, depending on the location, products, and other important factors. This results in a smoother checkout experience for customers, reducing the risk of abandoned shopping carts and lost sales.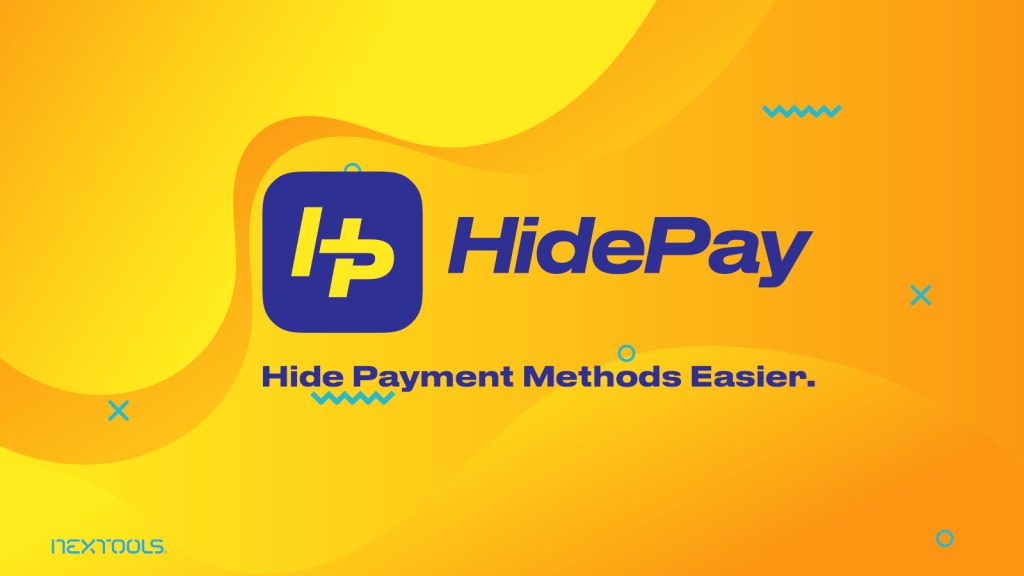 In addition to improving the checkout experience, HidePay also optimizes the merchant's business by reducing the risk of chargebacks and fraudulent transactions.
This saves merchants time and money, while providing peace of mind that their business is protected.
"We are thrilled to offer this new app to the Shopify merchants. Our goal is to provide the best possible e-commerce experience for our merchants and their customers. HidePay is an important step in that direction, and we are excited to see the positive impact it will have on our community," said Andrea Morone, CTO of Nextools.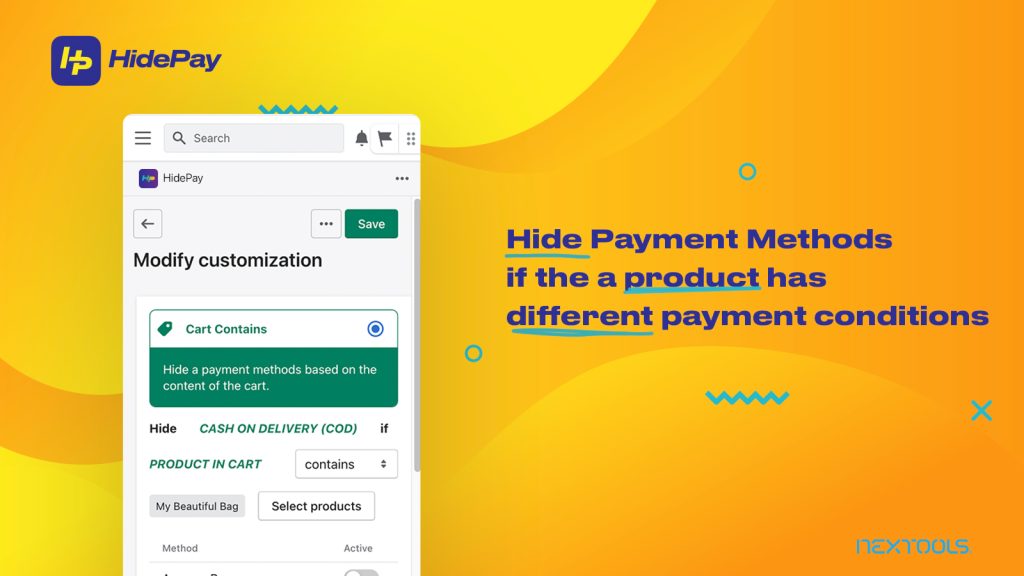 HidePay is built with the latest "Native Shopify Functions" that means that store owners can enjoy a fast and integrated experience that improves the performance of their store.
Merchants interested in using HidePay can easily download and install the app from the Shopify App Store. The app is available now and works seamlessly with all Shopify stores.
PRICE: Basic plan: Free – Premium plan: $3.99/month.